AC Repair in Heflin You Can Depend on
We get it's a bother to not have air conditioning. That's why our professional repair technicians will have your house feeling comfy again quickly with our AC repair in Heflin.
Renown for completing the repair correctly the first time, you can depend on our quality service to get your AC system working smoothly.
Irregardless of whether you are seeking standard service or emergency AC repair, we'll take care of your needs. You can rest easy knowing your air conditioner is in experienced hands.
AC Service in Heflin and Surrounding Areas
When you need fast AC service in Heflin Alabama, turn to the experts at Bain Heating & Air Conditioning.
Did you know regular maintenance might help defend against most issues? While we're at your home, we can review your options for an annual maintenance plan. This keeps your air conditioning system working at top effectiveness and might help it work for a greater amount of time.
If your aging air conditioner frequently requires repair services, you might be due for AC installation. We'll work together to locate the best equipment for your home and budget.
When you need air conditioning services quickly, reach us at 256-270-1196. You can also contact us online.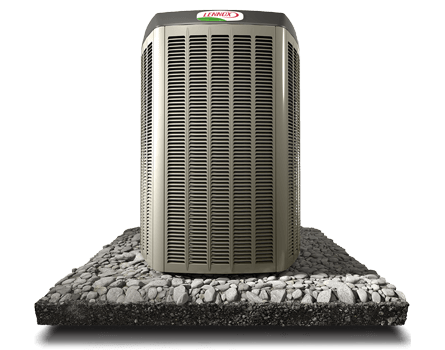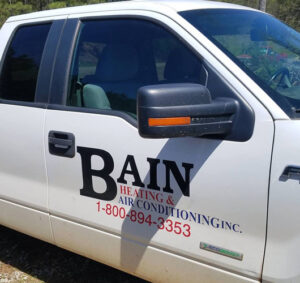 Quality Service and Installation All The Time
Having a company take care of all your heating and cooling needs shouldn't indicate that you're stuck with any ordinary shop who cuts corners. Heating and cooling has been our passion since 1974, and it's evident in the work we deliver to our customers. We're committed to extending you the very finest when it comes to all things HVAC, whether it's service, maintenance or heating and cooling systems.
Hear from our Customers
"Bain Heating and Air Conditioning did great work. We had an entire system installed in our lake house in Wedowee, Alabama. The crew came in, asked questions, got our input, then did great work. They exceeded our expectations and did the little things (like cleaned up each day when they left) that made the whole installation a good experience. Very pleased with the Lennox products, and appreciate the attention to detail in the installation of the system. If I ever move and need work done. Bain will be my first call. I would pay them more money to travel than take my chances. Highest recommendation."
– Lee
Maintenance Check

Call Bain Heating & Air Conditioning, Inc for a maintenance check today!

Lennox Premier Dealer
As a Lennox® Premier Dealer™, we're a part of the cream of the crop. Our professionals can handle any HVAC problems you're dealing with.
Our staff is educated to offer an excellent amount of comfort and support that exceeds your expectations. We'll pay attention to and handle your home comfort necessities. And make sure you're fully satisfied.
Since we're an associate of the leading brand name in home comfort, we sell some of the best energy-efficient systems you can get.